Gator Hunt Price List:
Hunt #1 $2150.00
This hunt includes two nights of hunting, licenses and one alligator tag, additional $650.00 for extra tag if available, all equipment necessary to attach to your bow or crossbow, drinks and snacks while on the boat, pick up and drop off at airport.
Extra night of hunting $500.00

---
All hunts may have one observer to share the experience with the hunter at no additional charge.
All hunts require a $500.00 deposit upon booking. Balance is due upon arrival.
---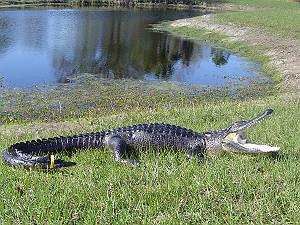 Taxidermy Price List:
Deer
$375.00
Turkey
$475.00
Duck
$175.00
Hog
$450.00
Goat/Sheep
$400.00
European Skull Mount
$300.00
Alligator Head (no neck, no tongue)
$300.00
Alligator Head with neck and tongue
$400.00
Half body Alligator Mount
$1200.00
Alligator whole
$275.00 per ft.
Habitat and bases available
Call for price
Salt Water Fishing Price List
One day charter off shore
..If you finish your hunt early, this option is available to you.
$600.00